Eric Sterman is a professional drone pilot in Hawaii who has been working in the film industry since 2012. He is accredited for his distinct and proficient work using Unmanned Aerial Systems to capture cinematic imagery in both the art of photography and videography. Using top industry equipment with a team of accomplished filmmakers has brought him to work with clients like Sony, WSL, GAP, Coca Cola, and RedBull to name a few. Eric has filmed for numerous documentaries, music videos, and commercials as a "camera movement specialist" which includes pro aerial cinematography, gimbal operating, car mounting and other movement techniques.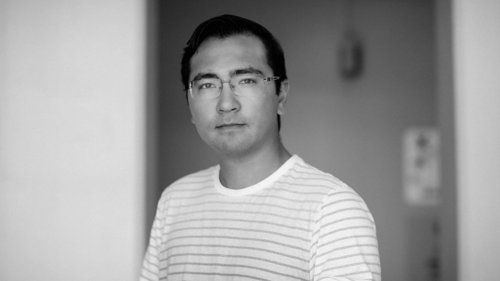 Cinematographer and camera aficionado, Kevin, has worked in the camera department on features such as Marvel: Inhumans, Kong: Skull Island, and countless tv shows, commercials and documentaries including Apple, Nike, National Geographic, Hawaiian Airlines, Coca-Cola, Time Warner, and others. Kevin started his career building large RC helicopters and drones for cinema use throughout the Caribbean. Kevin has since made Hawaii his home. Extensive travel since early childhood has made him naturally inquisitive, finding inspiration throughout the unfamiliar and fueling his curiosity.
Etienne Aurelius is a highly sought after Filmmaker based in Hawai'i. He is recognized internationally for his multi-talented and artistic abilities as a Producer, Director, Director of Photography, Writer, Cinematographer, Editor, and Colorist. Etienne has an extensive background filming Commercials, TV shows, Extreme Watersports, Music Videos, Short Films and Movies. He has a unique ability to capture the audience and tell award-winning stories through digital cinema and films. Winner of two awards at the 2016/2017 Pele Awards/American Advertising Awards for Best commercial and best commercial series for his commercials with Kualoa Ranch. He also won the prestigious 2017 WSL Ride Of The Year award for his cinematography of Billy Kemper's 60ft wave at the famous surf spot JAWS in Maui,Hawaii.
Our Heavy Lifter is capable of flying full-size cinema cameras (and pulling people on surfboards!) like the Alexa Mini & Red Helium 8K, cinema lenses, wireless lens control systems, wireless HD video transmitters & Pan/Tilt/Roll controls for a Camera Operator. While limited in flight-time and top speed, this system gives you the ability to capture beautiful aerials without sacrificing image quality-- something your DoP, Editor, Colorist and Clients will thank you for!
Our Dual-Op Package is the perfect mid-tier drone for your project! The ability to control the camera with a 2nd operator, paired with the X5S & NEW X7 camera systems, this system is capable of capturing beautiful cinematic images with great dynamic range while being efficient and precise. It's smaller size makes it possible to launch and fly in confined spaces. With a top speed of 50mph, this package is perfect for action sequences, following vehicles and chasing surfers, while boasting a 20+ minute flight time! Our system has also been custom modified and battle-tested for 360º VR Content, carrying two GoPro Fusions to give you the ability to stitch out the drone for the final 360º deliverable.